So my very first post, well second actually i just lost the first one!! off to a good start .
Its all a bit daunting actually but i guess it will get better as i go along.
I would like to give my Dd a big thank you for doing my banner!! still needs tweaking but she has done great job. Hugs Luce, xo
I love my Wednesdays, each week i meet with a lovely group of ladies and while we do some creating , there is lots of chat, laughter and coffee!! There are 10 of us and we have been meeting now for 10 years. Its held at Merry's house which is a beautiful old place filled with antique furniture and interesting bits and pieces!! Here's some pics i took of our 'craft studio' which was her lounge.
Merry's wedding dress.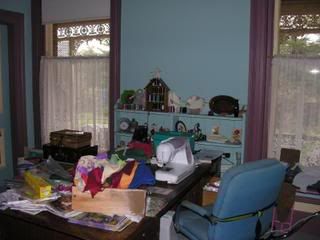 Sewing centre.
more coffee and talk!!